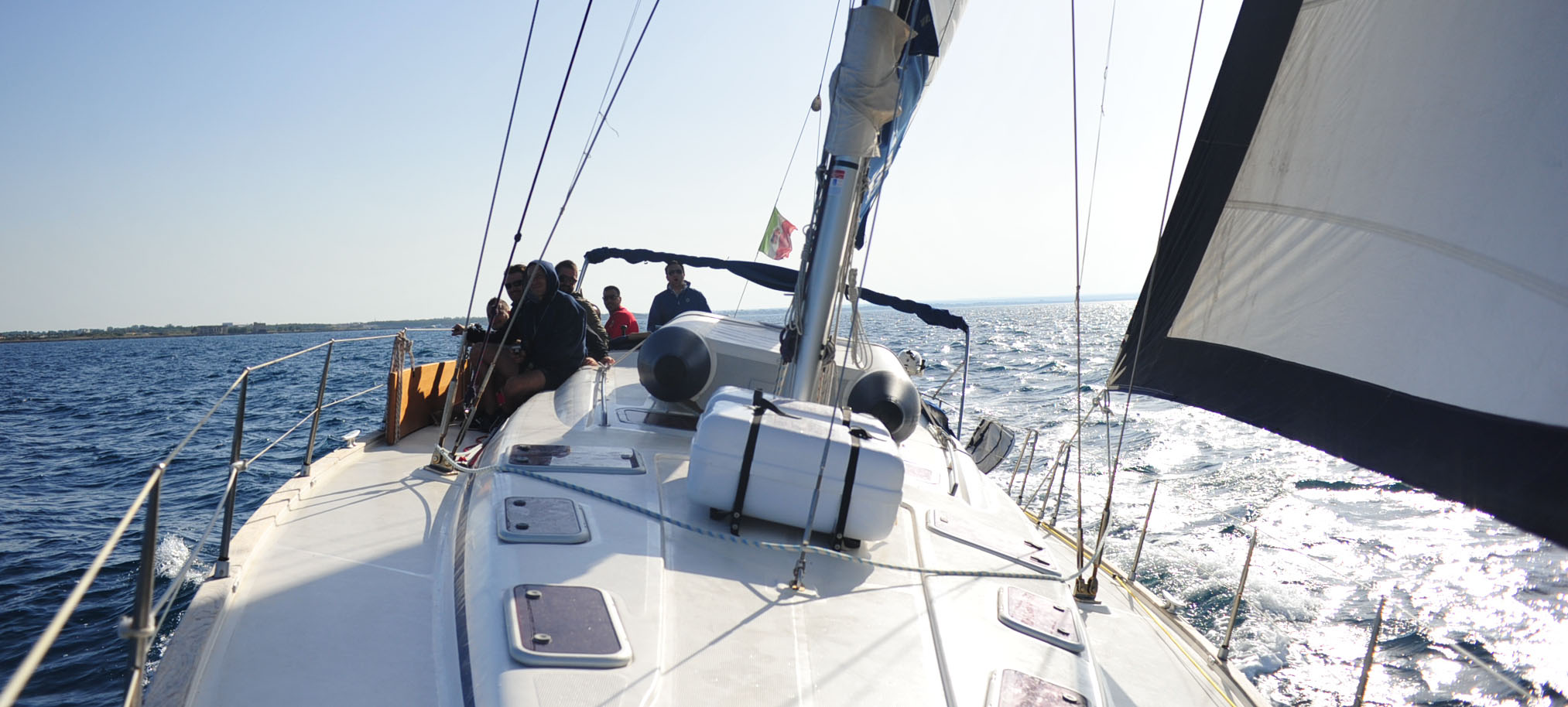 Franmarine is synonymous with yacht transfer by sea, carried out by a close-knit group of MCA / RYA qualified professional captains and crews with twenty years of experience. Our boat transfer standard provides for the care of your yacht from the moment of signing the contract until delivery.
CHECKS
structure of the yacht (bulkheads, structural joints, moorings ..., sealing of skylights and portholes, handrails, handrails ...)
conditions of deck equipment, rigging, sails, ropes
engine: general conditions, belts, levels, smokiness, material of respect, transmission.
tanks: any leaks, cleaning of the fuel tank, operation of the levels.
electrical system, in particular for batteries, electronic instrumentation circuits, autopilot, navigation lights, windlass, etc ...
conditions of hull and submarine appendages, propellers
documents: will be verified and integrated with what is necessary for navigation (booklet, insurance, purchase contract, chamber of commerce certificates, crew visas, etc ...)
safety equipment
PREPARATION
the boat will be tested at sea, if necessary, to give the crew the confidence on the efficiency of the vehicle they will have to transfer
all that is superfluous to navigation will be protected and stowed correctly (external / internal cushions,awnings and hoods,fenders and mooring material,respectful anchors, mooring lines
all surfaces at risk regarding use during the transfer will be protected with plastic film, bubble wrap and plywood panelskitchen worktop and delicate surfacesstainless steel surfacescorrespondencein general the entire dinette and kitchencrew cabins woods
the actual conditions of wood, surfaces and anything else at the time of boarding our crew will be documented with photographs that will be sent to the owner before departure
NAVIGATION
Your boat will be conducted with extreme care and professionalism, sea and wind will be dealt with conservatively, both to maintain a high level of safety and to minimize stress and wear on the hull, equipment, engine and sails.
the Owner will be updated on the position of his boat and on the progress of navigation, by sms, telephone, e-mail
we will use our meteorology experience to plan navigation in maximum safety
during navigation, the logbook will be drawn up which includes all noteworthy events and correspondence
LANDING AND DELIVERY
upon arrival the boat will be desalted, cleaned above and below deck, the sails covered or stowed, the mooring made safe even for long periods
the navigation logbook will be integrated, and then delivered to the owner, with the final observations on the transfer and on anything that may emerge on the condition of the yacht, all accompanied by photographs and / or videos.