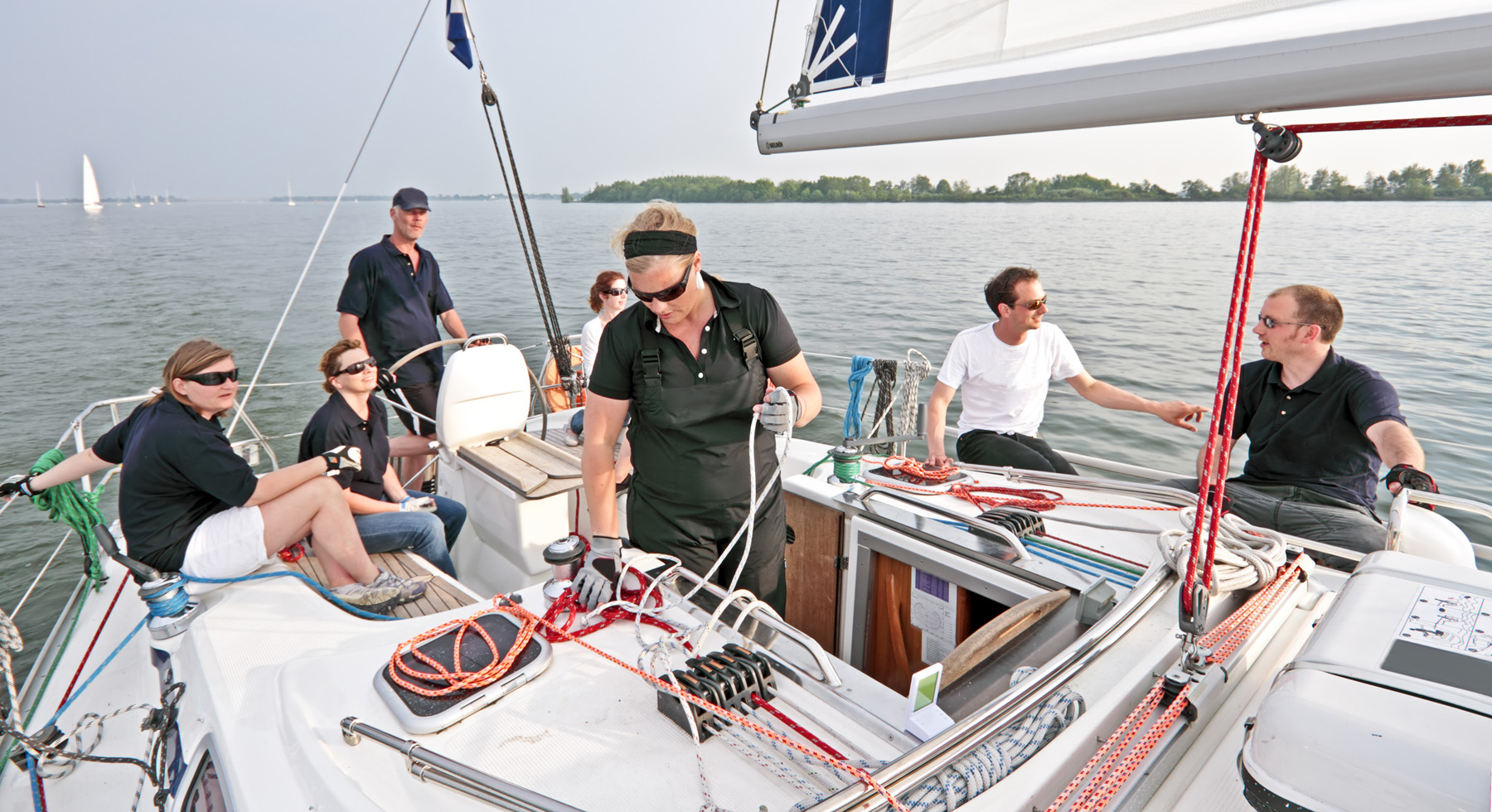 Promotions, business meetings, reunions, theme parties, graduations, baptisms, weddings, cocktails. Each circumstance must be special, unique and memorable. One more reason to choose to spend a few hours away from the chaos of the city, in an isolated and original place, in the splendid setting of the Adriatic Sea.
TEAM BUILDING: The boat symbolizes a metaphor of work: teamwork is fundamental, it represents the fulcrum around which the company develops; everyone must be able to coordinate according to their role and companies that want to incentivize their staff, making them efficient and motivated, can choose to stimulate human potential in a boat trip that includes teamwork, promoting the corporate brand and increasing the competitiveness of the working group. This activity is also particularly suitable for making people aware of the issues of respect for roles, teamwork and leadership. It is essential for companies wishing to learn how to transform a simple work group into a high-performance, motivated and goal-oriented team. In a refined, cultured, comfortable and stimulating environment, your employees will be able to deepen their awareness and knowledge of colleagues in a context of strong impact such as that of the boat and the sea.

ACTION MEETING AND SPONSORSHIPS: In recent years, innovation represents a point of vital importance in a market that is becoming increasingly competitive and inaccessible to small companies. In this reality it is of vital importance to be able to make your company brand known and to be able to differentiate yourself from other commercial realities. The Maine 640 is the perfect place to put your winning strategy into action. Organizing business lunches, meetings with customers, promoting your business and your work on board the boat will enhance the image of the company, thanks to the emotions that the sea is able to arouse. The outdoor event could become the right idea for an unprecedented company meeting, for the launch of a new product on the market, for a meeting of agents. The creation of corporate events on a boat represents an innovative intellectual stimulus for the company that proposes it and puts itself into play, putting attention to its collaborators first and leaving nothing to chance.